Back to overview
We would like to introduce: used-design.com
April 20, 2021
In our interview series, you can learn more about our business partners and their motivation for working with PAYLAX.
---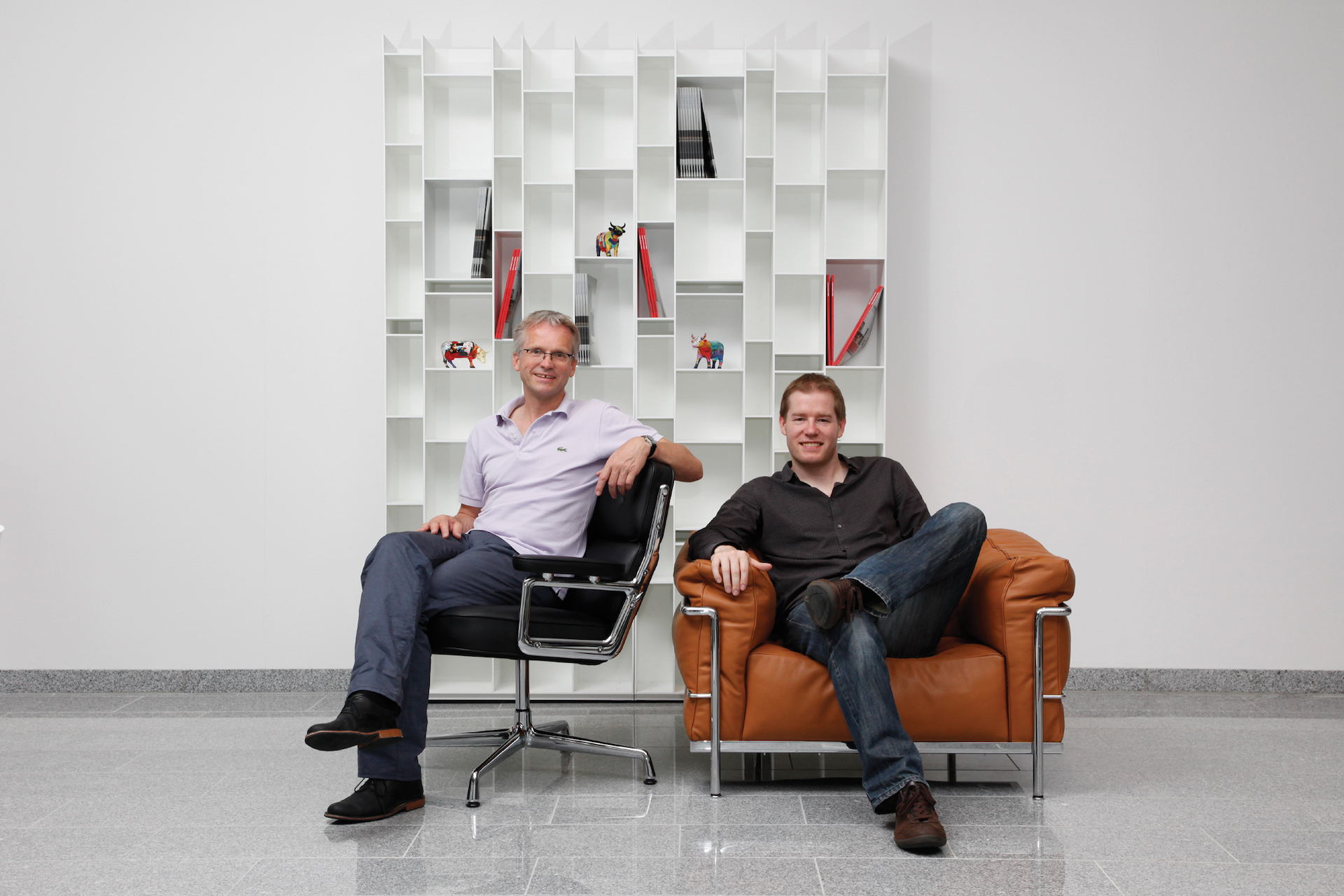 Today in our interview: Pascal Rieger (right) from the platform used-design.com, where used designer furniture is bought and sold.
Pascal, please introduce yourself and used-design shortly
I am a software developer, I live in Hannover and I have always been very interested in start-ups. used-design started in 2007 as a side project and has grown steadily over the years. Torsten Helten, interior design expert from Göttingen, had approached me with the idea at that time, which we then realized together. We wanted to create a website where designer furniture could find a new home. For almost 15 years now, we have been offering furniture stores, manufacturers and also end customers the opportunity to sell their furniture at reduced prices. Currently, more than 7,000 offers with a total value of about 14.5 million euros are online and the user community is still growing.
Who is used-design for?
used-design is for everyone who wants to buy original designer furniture at reduced prices. Many renowned furniture stores offer their exhibition goods with corresponding discounts. Via used-design, however, private persons also have the opportunity to sell their used brand furniture. Then the discounts are often even higher.
How do used-design and PAYLAX come together?
Particularly in the case of private sales, prospective buyers often ask themselves: How do I ensure that the goods will also reach me if I have paid for them in advance? And this is where PAYLAX comes in. By cooperating with PAYLAX, we can help our customers in precisely these cases and ensure that the purchase goes off without any problems. The escrow service is well used and offers exactly the security that buyers and sellers want.
What should buyers be careful about?
First of all, you should take a close look at the product description in the offer. Are any defects described? How many points were given for the condition of the product? Do the pictures in the offer correspond to the description? Via a contact form in the offer, one can send messages to the provider and clarify important questions before the purchase, e.g. details about the product transport and packaging, payment modalities and much more. Who is not sure whether he has found the right furniture, should look at other offers with the appropriate search criteria. These are displayed immediately below the called offer.
What are your plans for 2021?
We can see from the access figures that there has been a noticeable increase in the number of people looking for furniture online. We always strive to keep the balance between supply and demand. By making many interested people aware of used-design, we fulfill the need to shop online and support the stationary trade at the same time. The furniture stores, which are currently closed again, now offer more display items and reach potential buyers throughout the DACH region - for many the only way to generate sales in the lockdown. With these aspects in mind, we want to continue to grow as steadily as before and bring even more suppliers of high-quality brand-name furniture on board. In the course of the year, we plan to expand our offer by an additional interesting point. On our blog we will publish a post in due course and introduce the new service. In addition, we want to deepen the cooperation with PAYLAX and integrate the settlement process even further into our platform.
What is your favorite furniture?
My favorite piece of furniture is the Porca Miseria! Lamp by Ingo Maurer - unfortunately only on my wish list so far, but one can dream.
Thank you very much for your openness, Pascal.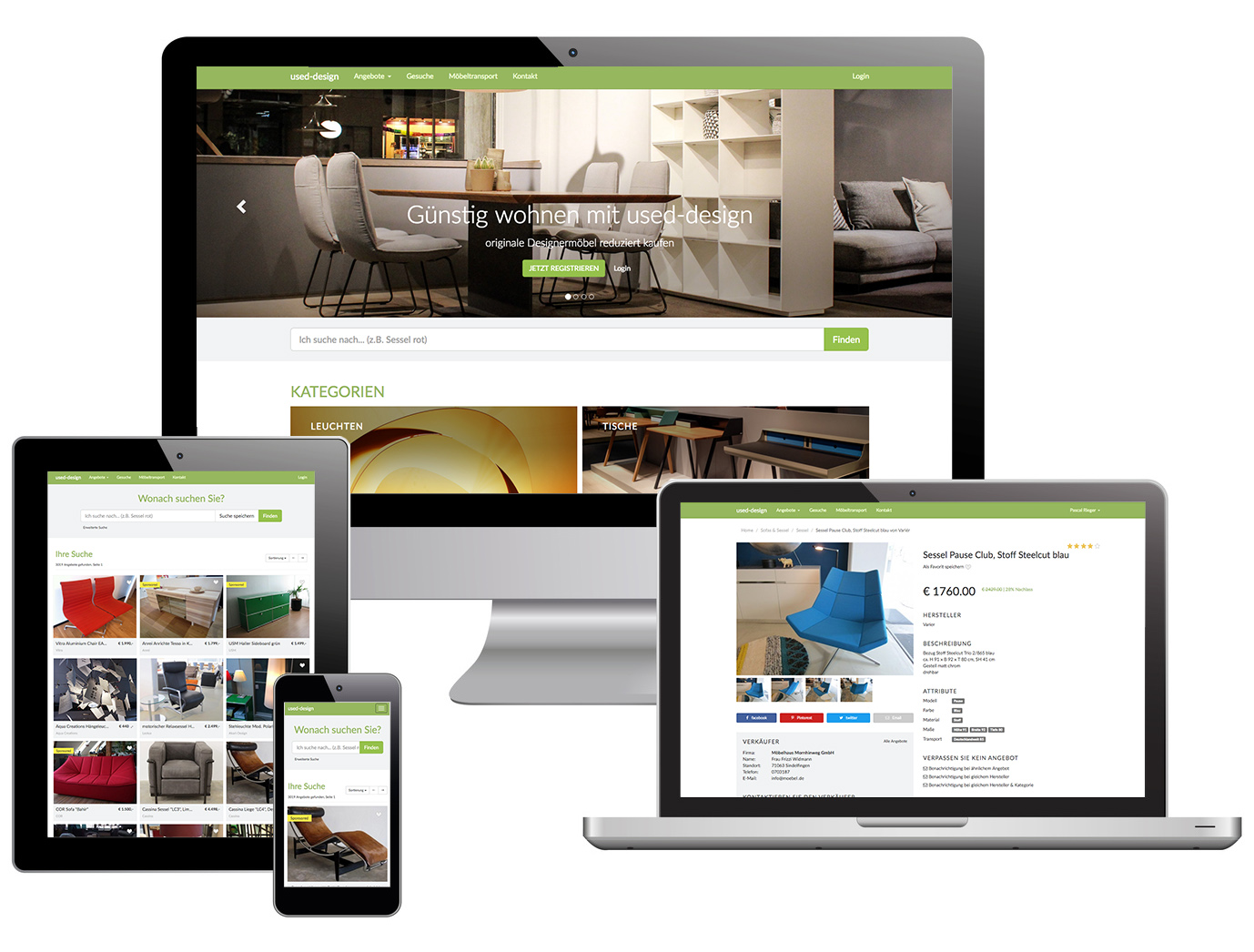 ---
Links:
used-design Outlet: used-design.com
used-design Blog: blog.used-design.com
---
PAYLAX fulfills the desire of buyers and sellers for more security and transparency in payment processing and thus increases the trustworthiness of the contractual partners. Online platforms with escrow protection thus benefit from higher closing rates. A classic win-win situation!
Are you curious and would like to learn more about using PAYLAX? Our business solutions meet the needs of a wide variety of business models, and integrating PAYLAX is as easy as can be. Write to us at [email protected] or call us on +49 (0) 711 - 25 25 96 40 - we'll be happy to advise you!